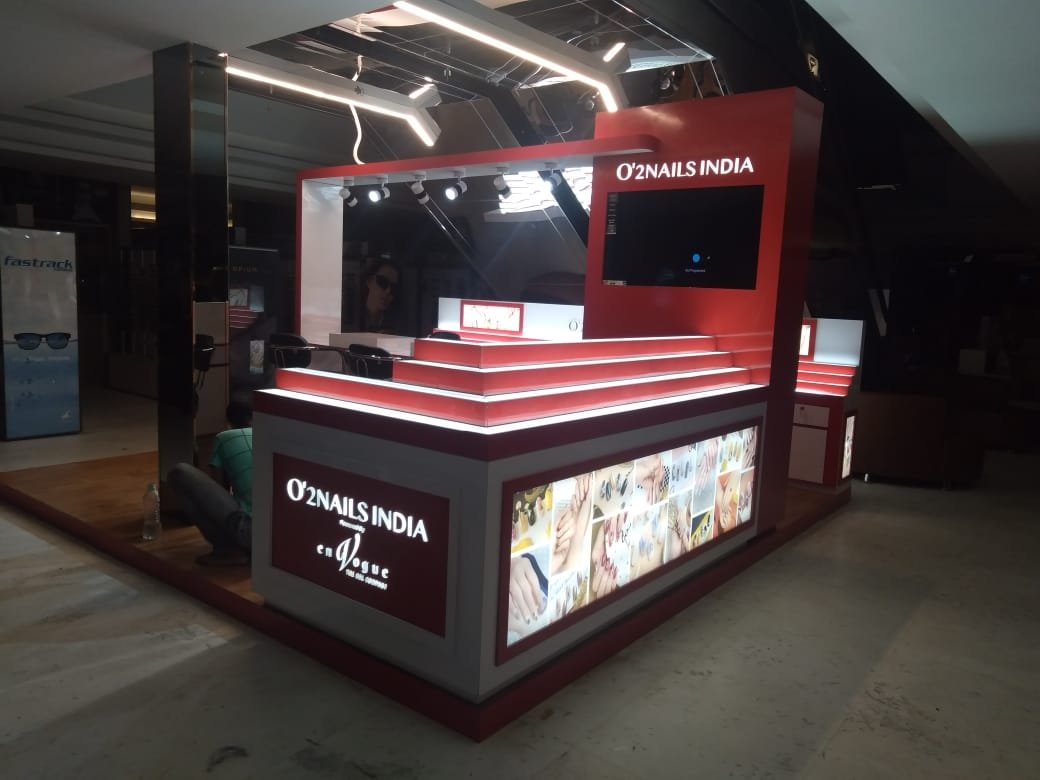 O'2 Nails India is a retail fashion brand into the nail care domain. O'2 Nails India launched India's 1st Digital Nail Art Boutique at DLF Mall of India in Noida on 11th of May 2018. Since then the brand has never looked back, currently operational with 3 boutiques in Noida, Hyderabad and Bengaluru served more than 2000 clients with sizable profitability.
In 2020 brands will introduce AR/AI concepts into their IoT based design offerings. By this fashionista can virtually search or create her own design with just tap on her phone. All your choice can be featured on your nails of any sizes with any colour in 30 seconds. All the gel solutions used for nail enhancement and colouring are 9 chemical-free. O'2 Nails India has built a differentiated highly personalized nail art experience through its boutique by tailor-made designs based on current market and celebrity trends.
we change the way you think about your nails
O'2 Nails India boutique Store has become the authority for discerning people around the sector to rely on to have their Beauty desires to be met. In all our Members and Partners, we look for Excellence throughout the board, passion for their work, and genuine choice to give the "The Gift of Real Beauty".
We Provide franchise
Franchisee business is a great way to build yourself as an entrepreneur. Partner with us and get an opportunity to work with an established beauty brand.
Salons Academy
O'2 Nails India offers comprehensive courses in beauty and wellness. It also offers a golden opportunity for business enthusiasts to start their own salon and succeed as a professional.
Salon Job
We offers job placement assistance to our students and help them find a suitable job in cosmetic brands, high-end salons, national and international fashion brands and fashion runway.
Provide Salon Staff
We provide the highest quality Beauty Salon & Spa products including salon equipment, accessories and cosmetics. & Best Staff.
Salons architecture and interior design
Creating a floor plan and overall design for a salon, spa or beauty academy is not easy. We have many years of manufacturing experience in Salon architecture and interior design.
Training Support
Build your talent and your salon business with education and marketing tools from Louis Unisex Salon Professionals.
Salon Marketing
We provide all type of marketing, All enquiries from the marketing must come through the Communications Unit.
Branding
Branding strategies are an important component of any business' marketing activities, and that is certainly true for beauty salons and spas.
Generate Assets
The easiest way to earn income by the boutique store is when O'2 Nails India is the best franchise for that.