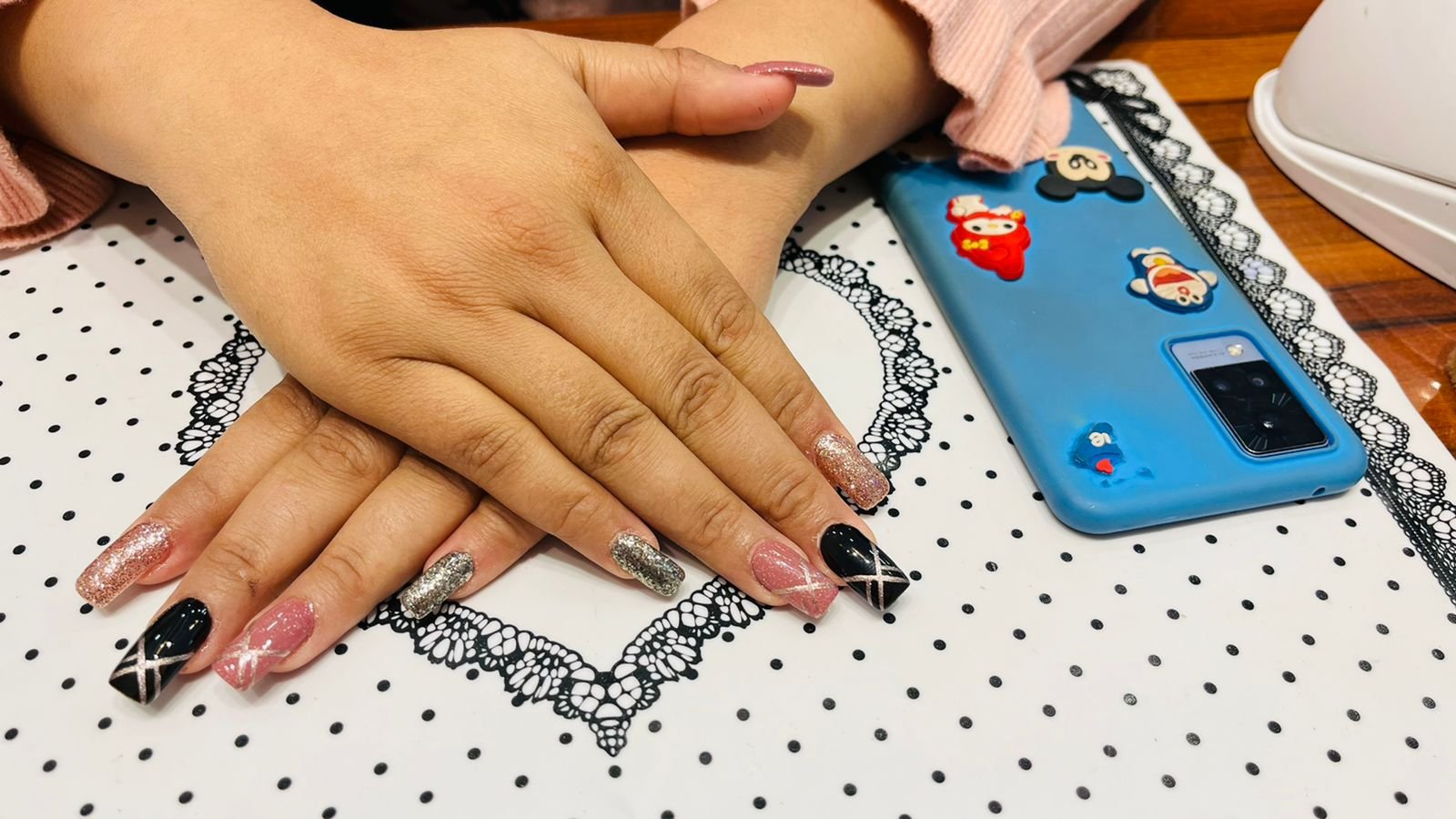 Advantages of Nail Care Services
March 14, 2022
Best Nail Art Tools for Beginners
August 1, 2022
Gel Nail Art Extensions are a popular method to grow longer nails without acrylics. Gel is applied to the natural nail and then dried with UV light. To extend the length of your nail, the technician will use a nail shape.
Gel nails are a great option if you don't want to chip your nail polish. Gel nails are more durable and less likely to chip because they're applied over an acrylic powder layer.
Gel extensions are a great option because if the extension is damaged before it expires, you can return to have them repaired.
Nail Art Extensions
Keep It Simple – This chic, yet simple design is perfect for those who don't like flashy nails. This is a simple look anyone can achieve if they do their own gel nails. This elegant look will impress everyone.
Coral Nails With Gold Flakes – Sometimes, you just need to do it. Gold flakes can jazz up your nails. This design will make people stop and stare at your nails.
Christmas Nails in Gold and Pink – These Christmas nails will be a perfect addition to your festive celebration. These nails are beautiful and stylish, and can be customized to fit any personality. These gel nails will make your winter mani sparkle!
Gel Nails for Fall – These gel nails will make your fall nails stand out. You will instantly feel comfortable with fall colors at your fingertips.
Nude Nails With Gold Flakes – These brighten up your nails by adding gold flake accents to your nude nails. This luxurious option will change the way you think about plain nude nails.
Mint and Lime Nails – Margarita anyone? This manicure is the perfect summer manicure. These nails are great for summer parties at the beach or hot afternoons at the poolside.
Sunset Nails – This nail design reminds me of a stunning sunset. These nails are perfect for any occasion, no matter if you're going out or staying home.
Modern Nails – You don't have to be long – the modern nails are fun and colorful.
Mistletoe Nails – A festive mistletoe manicure is a great idea for the holidays. This cute manicure is sure to get lots of likes, even if you don't want anyone to kiss your nails.
Modern Fall Nails – These nails are cool and will let you sport the latest fall trends. These nails are great for anyone who wants to change up their look. These nails will instantly give your outfit an autumn-esque look and make you stand out wherever you go.
Keep yourself updated following our Social Page for the latest deals and information.